The Maltese Sports Council brought the Sun to Kerry
Last week the Maltese Sports Council came to Kerry to learn about the management of sport in Ireland. The UNESCO Chair in the Institute coordinated a diverse programme for the visitors to showcase Kerry and the expertise we have in the county.
Catherine Carty UNESCO Chair Project Manager.
"This visit gives a flavour of how the UNESCO Chair collaborates internationally to share and showcase experiences in Inclusive PE, sport fitness and recreation"
John Breen, Kerry County Council, welcomed the group highlighted how innovative partnerships between the Council, the Institute and many service providers in the county enhance the sports provision.
EOSE (a European not for profit association which supports skill development in sport) developed training for the Maltese group that incorporated the trip to Kerry because of the Institutes international reputation in high quality industry relevant education and partnership.
Malta is prioritising tackling the health and social challenges of physical inactivity and developing the skills of the professionals and volunteers who are trying to meet this challenge.
Ann O Connor from the UNESCO Chair office coordinated work shadowing for the group at Cappanlea Outdoor Education & Training Centre, the Regional Sports and Leisure Centre in Tralee, the Aquadome, the GAA Gaelic Sports office and the Run the Kingdom organisation. These organisations coupled with the academic staff of Health & Leisure Department, IT Tralee showcased the importance of collaboration between higher education and the business world.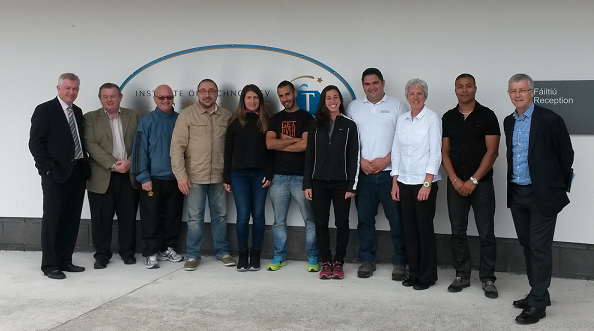 EOSE co-ordinator Stephen Studd made the following comment
"we have been delighted by the willingness of our Irish hosts to share their experiences and expertise with the Maltese group. They have been able to see at first hand the success of these Irish initiatives in engaging communities in sport and outdoor activities, managing sports facilities, organising events, and working with volunteers".
Robert Portelli, head of Programme Development for the Maltese Sport Council, commented on behalf of the Maltese delegation:-
"we have been made very welcome and are very grateful for the time and generosity of our hosts. We have been greatly impressed by their passion and enthusiasm for their work, especially that which is inclusive of people with disabilities, and which has brought some remarkable successes. We have learned a great deal and hope in the future we can put these ideas into practice back home in Malta, and indeed to welcome our hosts themselves back to our Island. We have even been able to enjoy a week of Maltese like sunshine here in Tralee!"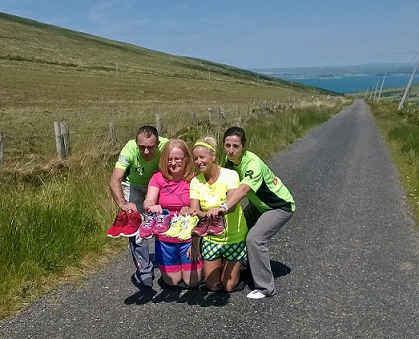 Kieran Ruttledge, Chief Executive, Tralee Chamber Alliance
Getting delegates from Malta was a great initiative by IT Tralee, it is things like this that help put Tralee on the international map and not only highlight the excellent facilities of IT Tralee but also promote Kerry as a Tourist and Sports destination. The delegates were obviously impressed by what they saw and no doubt will be telling their friends and colleagues about what Tralee and Kerry has to offer.
Donal Dowd, Manager of Cappanalea OETC
"Cappanalea OETC was honoured to host three representatives for the Maltese Sports Council on a recent educational visit to Ireland.  The delegates were Robert Portelli; Shirley Saliba and Karl Cortis.  They came to observe and gain an understanding of the workings of the Outdoor Education sector in Ireland.  Literally they threw themselves in the deep end.  They shadowed the outdoor instructors who were working with adults from the business community and with primary school children getting their first taste of the outdoors.  The three delegates immersed themselves in the full range of adventure activities including canoeing; rock climbing; raft building; kayaking; orienteering and cycling.  Over and above their involvement in the sporting activities they explored the region looking for connections and networks where partnerships could be forged and learning and opportunities shared.  I am confident that both Cappanalea OETC and the Maltese Sports Council representatives have benefited from the experience which was coordinated under the UNESCO Chair at the IT Tralee."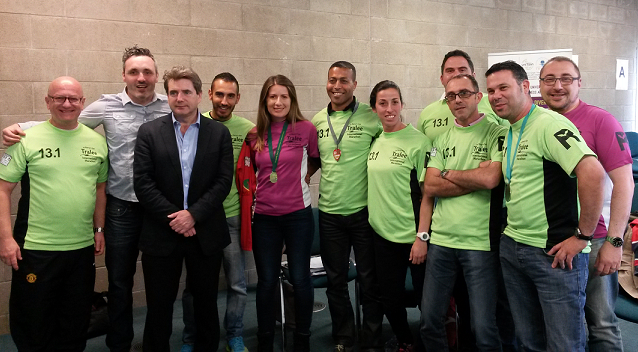 Eamonn Fitzgerald GAA IT Tralee
"Omar got a good insight as to the way Kerry GAA operates while at the same time I got an idea of how they operate in Malta." Thanks to Pat O' Shea Munster Gaelic Football Games Manager for giving Omar a tour of the Dr. Crokes GAA Club house & facilities – media room, gym, ice baths, sauna etc. Omar was was presented with a hurley, sliothar and Gaelic Football to bring home to Malta!"